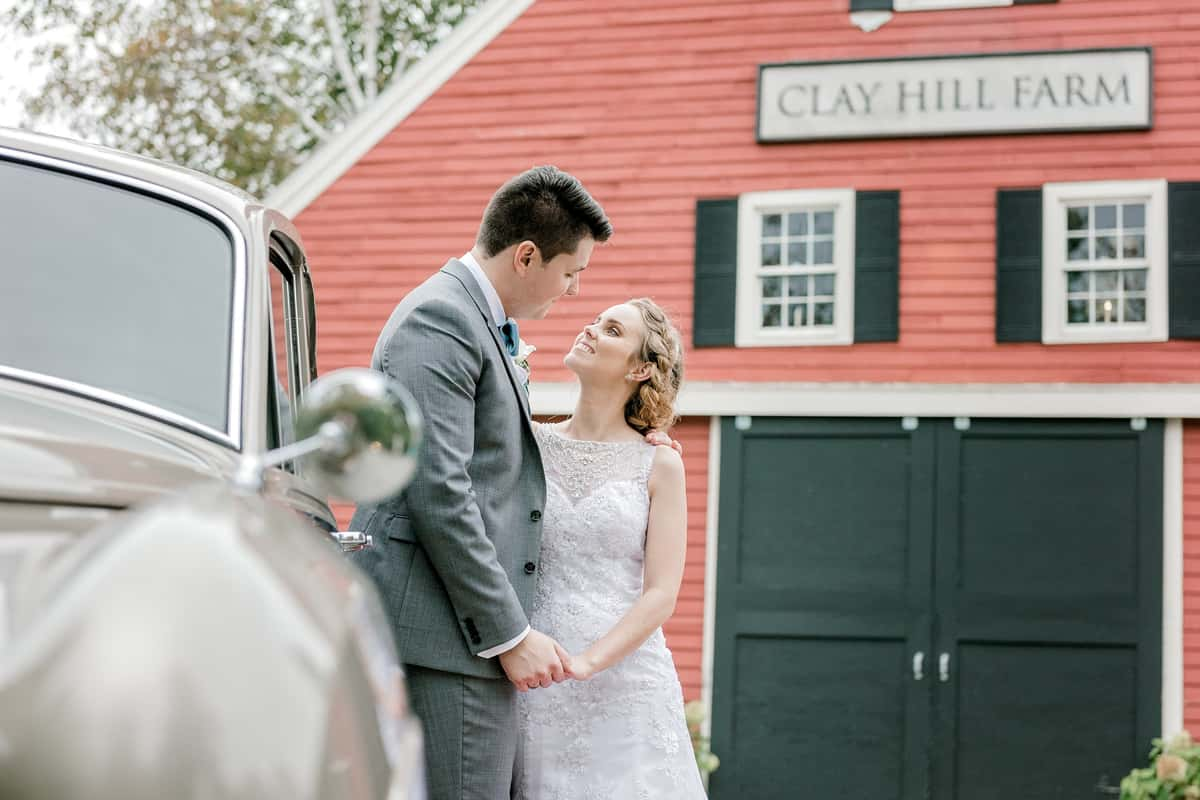 How to Have a Wedding Under $5000
How to Have a Wedding Under $5000
A penny-wise couple can save tens of thousands of dollars on their wedding with the following tips and tricks. While some concessions must be made, you can still make your wedding day special, memorable, and beautiful. It just comes down to knowing where to cut and where to spend.
Wedding on a Budget
When planning how to have a wedding under $5,000, there are big ticket items you can trim down. Here are those main items that you can DIY or downsize to fit your budget. The following tips are useful for any wedding. Since we are a Maine wedding venue, we've included some extra tips for our region.
Keep It Small
A $5,000 budget is not going to cover a huge wedding with a guest list of 200. To ensure you have the perfect ceremony, be sure to keep it small. Every person you invite will have a domino effect on the budget, from the number of invitations, chairs, hors d'oeuvres, favors, and more.
Book in the Off Season
For a Maine Wedding, certain times of the year are not as popular for weddings. However, Maine wedding venues always have accommodations for different seasons as not to lose out on business. And if you're having a small wedding, you can easily take advantage of indoor spaces that can be used year-round. Booking in the off-season or even on a Sunday instead of Saturday is a great way to save.
Book A Single Venue
Rather than hosting the wedding at one venue and the reception at another, opt for a venue that offers space for both. This will not only reduce your venue costs, but it will also eliminate the need for any transportation costs between locations. The good thing is there are many Maine wedding venues that offer services for both at a single location, including Clay Hill Farm.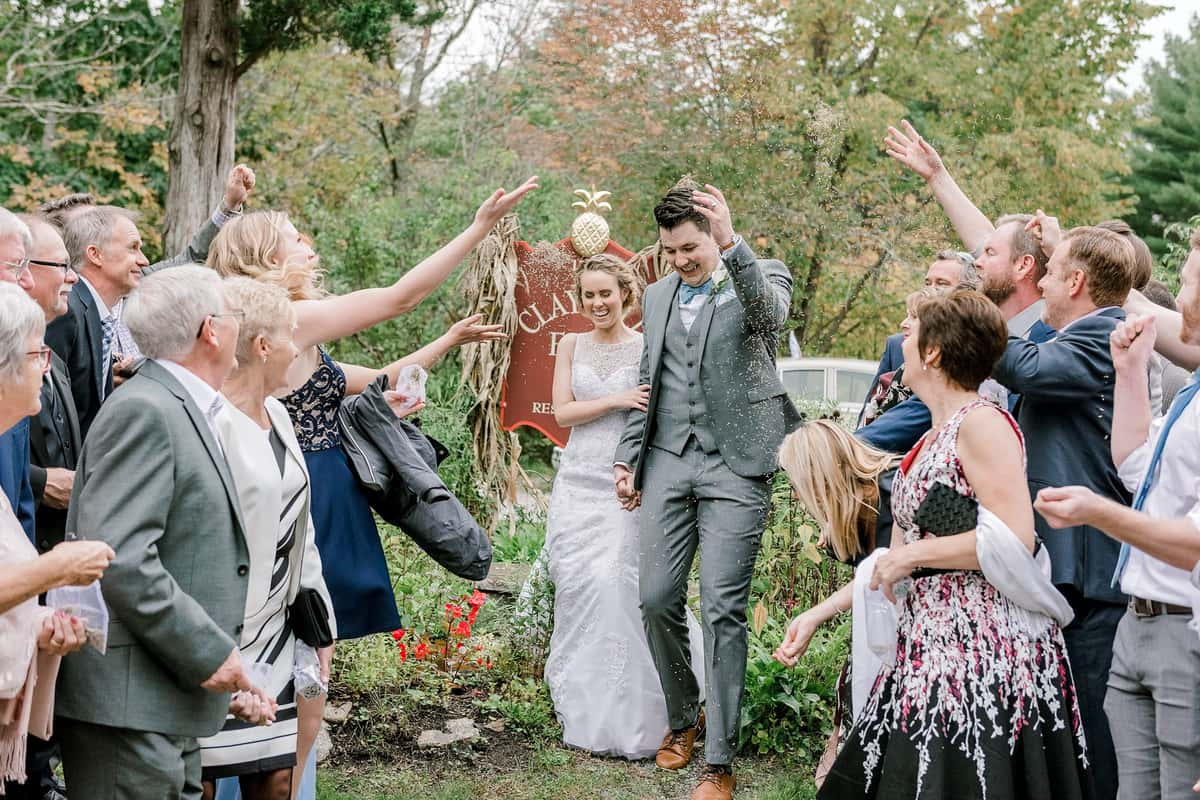 Skip the Bartender (or alcohol)
Let's face it, although alcohol is fun, it can bust your budget quickly. You may want to consider making large batches of drinks such as mojitos and margaritas rather than paying a bartender or offering a full menu of liquor choices. To really save, you can omit alcohol entirely or limit it to champagne toasts.
Create DIY Invitations and Decorations
Wedding invitations can get very costly because retailers know brides want to make a great first impression. However, when it comes to invitations and decorations, there are plenty of cute DIY projects online for any wedding theme. If you are crafty, making these items on your own is not only fun but can open up a good amount of your budget for other expenses.
Bonus tip: Skip the Save the Date postcards! Most people don't plan further than a couple of months ahead, so just send your invitations a little sooner and skip the Save the Dates.
Avoid the Florist
Your bill at the local florist will add up fast. If you're looking for ways to save on your budget, consider shopping at craft stores for vases and other accessories. Club stores such as Costco are excellent options for buying fresh flowers in bulk. Making your own flower arrangements can save hundreds from your budget. You can also opt for silk flowers or non-flower centerpieces, which can serve as keepsakes, favors, or can be resold after your honeymoon.
Maine wedding venues have the added advantage of gorgeous scenery. Whether at the coast or in the hills, you can rely on natural beauty to make up for "bought" beauty.
Find Alternatives for Photography
Hiring a photographer can easily cost upwards of $1,000. If your budget is only $5,000 for an entire wedding, this is a pretty high percentage of your total. You may consider asking someone you know to handle this for you in exchange for a wedding gift. However, be sure they know what they're doing! You don't want to over-skimp only to regret not having quality photos later.
If you do decide to hire a professional, asking them to take photos only at one location will cut down on some of the cost. Or hire them only for the ceremony and perhaps the first hour of the reception.
Don't Be Afraid to Ask Family and Friends
Wedding gifts are customary, so if you have friends of family members that offer some skills you need such as photography, baking, catering, and so on, don't be afraid to ask them for help in place of a traditional wedding gift. Many family members and friends would be happy to give cash gifts as well.
One of the Most Unique Maine Wedding Venues
If you're in the Ogunquit area of Maine, be sure to check out Clay Hill Farm. We have a phenomenal property that's unique and offers micro weddings. You'll love our Maine wedding venue from the award-winning food to the photo ops in our wildlife sanctuary!