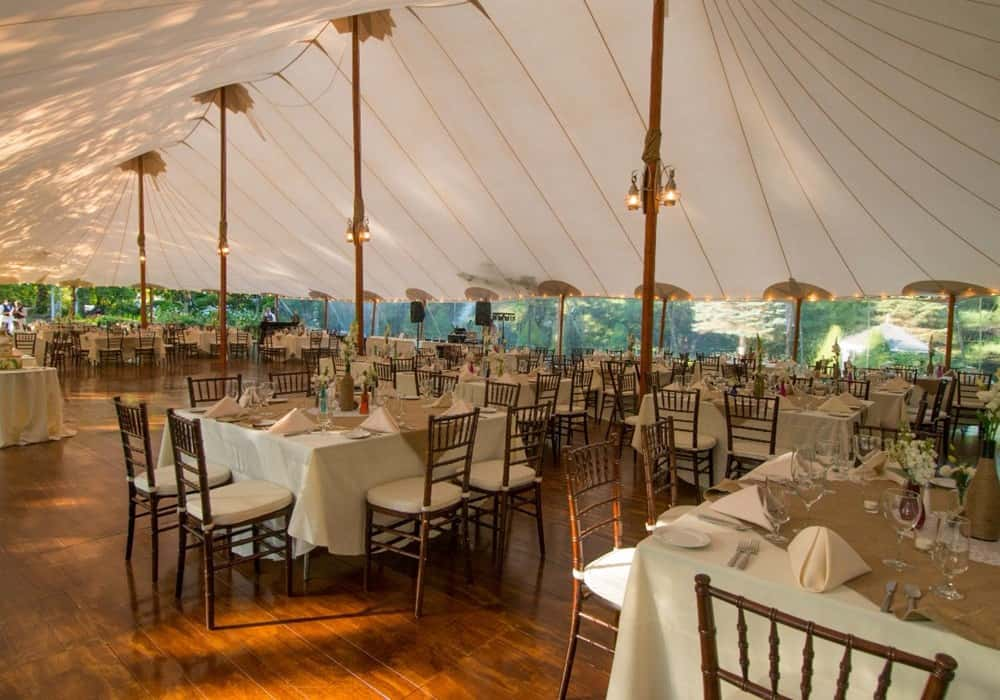 Average Wedding Cost in Maine
Average Wedding Cost in Maine
The average wedding cost in Maine is just that: average. It falls right in the middle of all the other states for the cost of a wedding in the U.S.
So, what does the average wedding cost in Maine?
The average wedding cost in Maine is around $30,000. Though that may seem high, it is much more affordable than the nearly $50,000 price tag in Rhode Island. Of course, the cost of your wedding could vary greatly depending on which Maine wedding venue you choose, how many guests will attend, and how elaborate the ceremony will be.
Maine wedding venues are the biggest expense. So, let's take a look at how venue variables add up.
The Venue
Maine wedding venues typically offer full-service packages, as well as venue-only rentals. Wedding packages tend to be the best bang for your buck since venues have strong relationships with vendors. Packages also take the most stress off the bride since most planning details are built-in. Here are the key venue costs.
Venue Rental
This component commonly has the highest price tag, which typically reaches into the thousands of dollars. There are many types of Maine wedding venues, from barns to oceanfront hotels and lakeside resorts; there's no shortage from which to choose.
Practically, you can first narrow them down by your budget.
Food
You may not realize it, but the food is one of the costliest parts of a wedding. In fact, it's not unheard of to spend upwards of $100 per plate for dinner guests. According to Value Penguin, the average cost per plate is around $51, equal to approximately $6,375 for 125 guests.
Alcoholic Beverages
If you choose an open bar service for your wedding reception, you can expect to shell out anywhere from $1,400 to $4,100 for the tab. Some couples opt for a cash bar where the guests pay for their drinks. You can also compromise by paying for Champaign or a specialty drink while guests pay for alternatives.
Additional Equipment
Aside from paying for the venue, most couples also rent additional equipment such as tables and chairs. This is where wedding packages come in handy, as they will certainly include the necessary equipment to host your ceremony and reception.
Cost Breakdown for a Maine Wedding
As discussed, Maine is not the most expensive state to hold a wedding. In fact, it's halfway down the list as #25 for wedding spending. To help you visualize all the expenses, we've created a chart that itemizes Maine's average wedding cost based on The Knot's study.
As you can see, many costs need to be taken into consideration. You can lower some costs with help from family and friends. Furthermore, you can decide to go as fancy or casual as you'd like.
Micro Weddings to Big Events
At Clay Hill Farm, we offer a range of wedding packages for different budgets. From micro weddings to fully curated weddings, we can work well below or above the average wedding cost in Maine. You and your guests will enjoy award-winning food service in our certified bird and nature preserve, with growing gardens, a pond, and nature trails. It's a perfect setting for your perfect day.