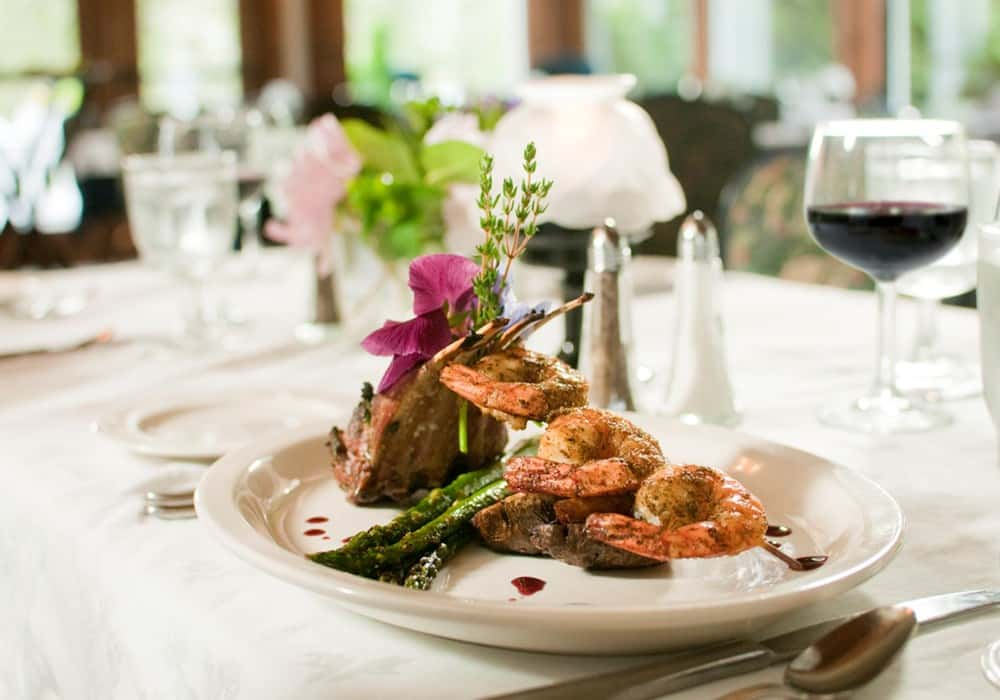 Planning a Corporate Event
Planning a Corporate Event
Our bread and butter, if you will, is hosting nightly dinner guests but here at Clay Hill Farm we also cater to private parties such as weddings and corporate events. Corporations seek meeting locations away from the office to leave the day to day distractions of the workplace. Off-site company meetings have been known to boost morale, strengthen team building, and even foster business growth. When planning a corporate event at Clay Hill Farm, we can help achieve your meeting objectives. Here's a few examples showing the flexibility our venue can provide to your company.
The team achieved their 1st quarter goal.
Clay Hill Farm offers a couple of intimate spaces for your team to celebrate their accomplishments with drinks and appetizers. The Lounge is a perfect informal setting to grab a drink and talk with your coworkers. Live music is scheduled nightly and is performed by local musicians. If your team's achievement happens to coincide with perfect weather, take the party to our outdoor deck! From the deck you will have views of the lavish gardens and rolling lawns. Guests can enjoy mouthwatering appetizers like grilled eggplant and shrimp cocktail.
Two company departments are merging together.
Organizational change is always a daunting task but Clay Hill Farm is here to help bring your teams together. We have several dining room options that can host as many as 220 employees. Each room has unique views of the 11-acre nature sanctuary providing a relaxing stress-free environment. With the exclusive use of the dining room, you can consider a seating arrangement combining members of the two teams to promote team building. Clay Hill Farm makes party planning simple with a menu designed for private parties which includes a choice of 3 entrees sure to please any palate.
The company had its most profitable year.
Your team just hit an amazing milestone for the company and at Clay Hill Farm we can help you show them just how much you appreciate their hard work. Our dining tent is the grandest venue we offer. With crisp linens, formal place settings, and fresh floral centerpieces, an event hosted under our tent is certain to convey sincere gratitude to your employees. Spoil them with Clay Hill Farm's deluxe menu of entrees such as succulent Maine lobster and NY Sirloin. Ambient lighting and the addition of a DJ will set the stage for a night of fun and celebration.
Whether it's to host an offsite meeting or celebrate a company achievement, Clay Hill Farm is the ideal venue for your next corporate event.